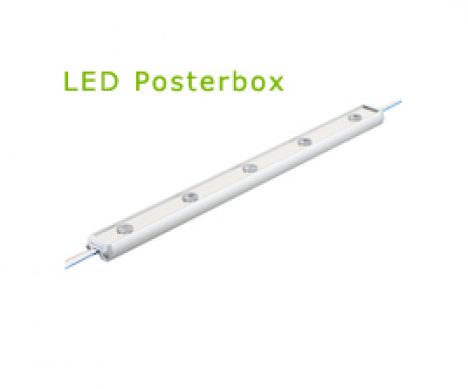 Deltalux is a distributor for Koledos LED signage products in Sweden. The range offers LED products for light boxes as well as back lit signs. The technology is based on Philips Lumiled LED chips which offers efficient and reliable products.
Posterbox is designed for light boxes in an energy efficient and maintanance free way. It also offers exceptional uniformity. The posterbox is also suitable for other applications where a raking light is needed.
The Koledo Affinium LED posterbox 400 series includes 4 LED and 6 LED versions. This latest generation Posterboxes gives you twice the light. Patented high quality and uniform light.